Remote access via SHibboleth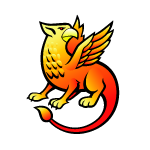 Shibboleth is technology, which allows users to log in to an electronic resource using their university credentials (UCO, password) directly at a resource's web page. It is the so-called Institutional login and is available for many resources.
Portal EIZ preferably offers Shibboleth links to users accessing from a network outside of MU.
How to use Institutional login (Shibboleth)
Users can log in directly at the resource's web pages, usually under the link Institutional login or Shibboleth login. The placement of this link differs from resource to resource and we cannot provide general instructions where to find it. It is often under a general login link (Sign In, Log In etc.).
Once you find the Institutional login, you will be asked to select your federation and institution. Please select:
Federation (region): eduID.cz (Czech academic identity federation)
Institution: Masaryk University or Masaryk University in Brno
Next, fill in your UCO and password and can start working immediatelly.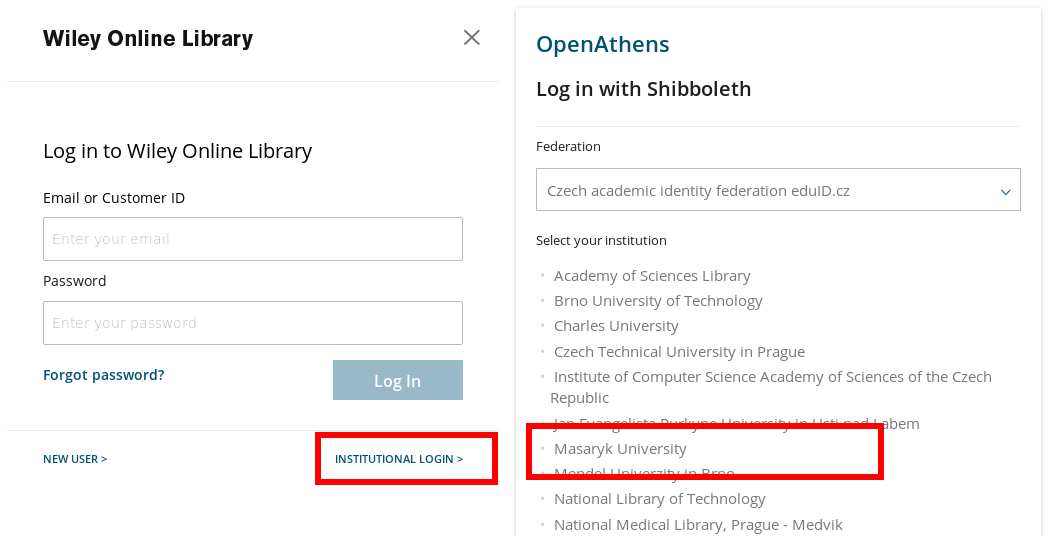 Example: institutional login at Wiley
Using Shibboleth at Portal EIZ
Users can also use the direct Shibboleth link which can be found at a resource's detailed information page:
select a resource (e. g. from the list of resources)
click [more info]
a page with detailed information about the resource opens
click the Remote access: Shibboleth link (see the screenshot example to the right, the link is in the red box) at the page bottom
a login dialog appears, fill in your UCO and password
you will be redirected to the resource and you can start using it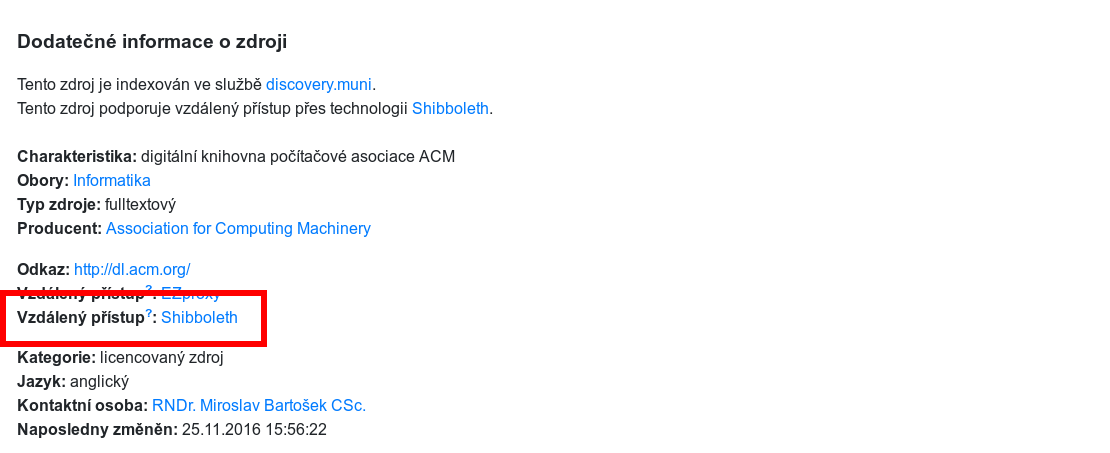 In case of any troubles please contact us following these
instructions
.