Portal of electronic information resources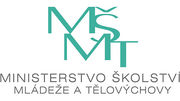 Výsledky tohoto projektu ELIZA LR1307 byly získány za finančního přispění Ministerstva školství, mládeže a tělovýchovy v rámci účelové podpory programu "Informace – základ výzkumu".
Link:

http://search.ebscohost.com/login.aspx?authtype=ip,uid&group=ff&am...
Remote access?:
connect via EZproxy
Remote access?:
Shibboleth

Producent:

EBSCO

Valid until:

not limited

Category:

licensed resource

Accessible from:

Masaryk University

Related domains:

Art

Full info:

Film & Television Literature Index with Full Text is a full-text and bibliographic database for study and academic research in the field of film science, which includes full text for more than 100 journals and 100 books. It also includes indexing and abstracts for more than 370 publications with full coverage, and other 300 publications with selective coverage.

The list of covered periodicals.

Moreover, Film & Television Literature Index™ with Full Text includes Variety film reviews from 1914 to present and over 36,300 images from the MPTV Image Archive.

---

Type of the resource:

Combined

Language:

english

Contact person:

doc. Mgr. Petr Szczepanik Ph.D.