This resource is available only at:
Faculty of Law
The Oxford Journals database includes production of the Oxford publishing house. This includes international law, with more than 30 e-journals available (with emphasis on the area of the UK and the British influence), and covers scholarly and practical titles. It focuses on the area of commercial, health, environmental, intellectual property and criminal law.
The Oxford archive has been available since 2010, which focuses on international law in the area of human rights, environmental law and health law (for some titles retrospectively to the 1970s or 1960s).
---
Additional link for access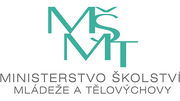 Výsledky tohoto projektu ELIZA LR1307 byly získány za finančního přispění Ministerstva školství, mládeže a tělovýchovy v rámci účelové podpory programu "Informace – základ výzkumu".