Kluwer Law Online contains collections of 23 e-journals from the Kluwer Publishers publishing house. It includes EU and international law from all areas. It provides access to abstracts and full texts of journal articles. In addition, some journals publish full texts of their archive volumes.
---
Additional link for access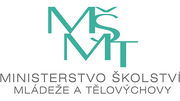 Výsledky tohoto projektu ELIZA LR1307 byly získány za finančního přispění Ministerstva školství, mládeže a tělovýchovy v rámci účelové podpory programu "Informace – základ výzkumu".